Channel 4 axes impressions show Very Important People
Thursday 13th December 2012 @ 5:22pm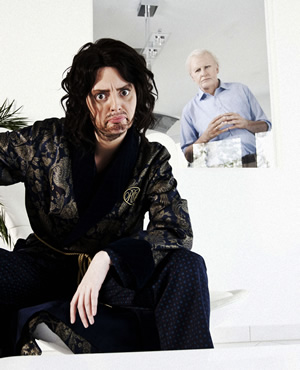 It emerged last night at The British Comedy Awards that Channel 4 have declined to order a second series of Very Important People.

The impressions show starred Morgana Robinson and Terry Mynott as various celebrities, and was nominated for Best Sketch Show at the awards.

Robinson, who picked up the Best Comedy Breakthrough Artist at the ceremony for her role in VIP, confirmed the news. Talking to The British Comedy Guide backstage, she said she was not working on any more impressions. "I think the impressions are over - we didn't get a second series, so onwards and upwards."

The star later revealed she was heading to America to film a pilot based on Gilbert, a character she played in previous Channel 4 programmes TNT Show and The Morgana Show.

Talking on the E4 after-show broadcast, she said: "I've got a pilot in LA. We're shooting a pilot for a sitcom, that's really exciting. It's starring my ultimate favourite character, Gilbert, he's the star of the show and they love him over there. I'm unbelievably chuffed."

Robinson has only been working in comedy for a few years. Whilst waitressing at restaurant Roka in London's Fitrovia, she was spotted and signed by Russell Brand's agent, John Noel.

Meanwhile, VIP co-star Terry Mynott is working on a new Channel 4 series called The Mimic. The programme is a sitcom about an 'unremarkable maintenance man who, in fact, conceals an uncanny ability to mimic voices'.

Below is a clip from Very Important People, in which Robinson portrays the singer Adele:



This clip, from The Morgana Show, involves Robinson's Gilbert character:


Our Guide to 'Very Important People'
Latest News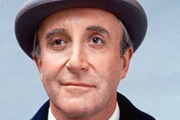 Two short films made by Goon Show star Peter Sellers are to be shown in public for the first time in more than 50 years.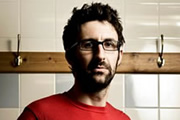 Mark Watson and Henning Wehn are to star in Kia's Road To Rio, a six part travel series for Dave linked in with the FIFA World Cup in Brazil.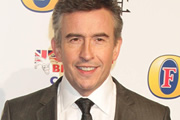 Steve Coogan will be awarded the Outstanding Achievement prize at tomorrow's British Comedy Awards. Paul Whitehouse takes the Writer's Guild Award.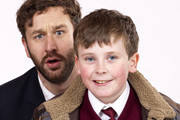 Chris O'Dowd's hit Sky1 sitcom Moone Boy is to become a series of books for children, as a publishing house has acquired the rights for a significant sum.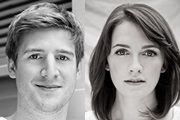 Fresh Meat star Charlotte Ritchie, and Tom Stourton - one half of double act Totally Tom - have been cast in BBC Three's Siblings.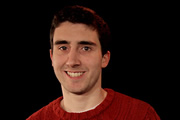 Up-and-coming stand-up comedian Steve Bugeja has won the BBC Radio New Comedy Award 2013.