Channel 4 axes impressions show Very Important People
Thursday 13th December 2012 @ 5:22pm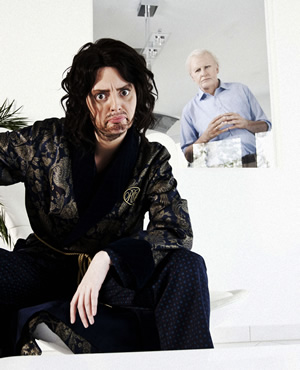 It emerged last night at The British Comedy Awards that Channel 4 have declined to order a second series of Very Important People.

The impressions show starred Morgana Robinson and Terry Mynott as various celebrities, and was nominated for Best Sketch Show at the awards.

Robinson, who picked up the Best Comedy Breakthrough Artist at the ceremony for her role in VIP, confirmed the news. Talking to The British Comedy Guide backstage, she said she was not working on any more impressions. "I think the impressions are over - we didn't get a second series, so onwards and upwards."

The star later revealed she was heading to America to film a pilot based on Gilbert, a character she played in previous Channel 4 programmes TNT Show and The Morgana Show.

Talking on the E4 after-show broadcast, she said: "I've got a pilot in LA. We're shooting a pilot for a sitcom, that's really exciting. It's starring my ultimate favourite character, Gilbert, he's the star of the show and they love him over there. I'm unbelievably chuffed."

Robinson has only been working in comedy for a few years. Whilst waitressing at restaurant Roka in London's Fitrovia, she was spotted and signed by Russell Brand's agent, John Noel.

Meanwhile, VIP co-star Terry Mynott is working on a new Channel 4 series called The Mimic. The programme is a sitcom about an 'unremarkable maintenance man who, in fact, conceals an uncanny ability to mimic voices'.

Below is a clip from Very Important People, in which Robinson portrays the singer Adele:



This clip, from The Morgana Show, involves Robinson's Gilbert character:


Our Guide to 'Very Important People'
Latest News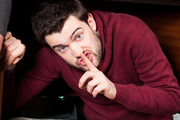 Sarah Solemani, Mathew Horne and Harry Enfield have now all been confirmed to be appearing in The Bad Education Movie.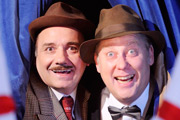 Vic Reeves and Bob Mortimer will tour the country later this year with their Poignant Moments show, celebrating 25 years of their double-act.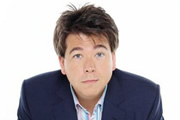 Channel 4 has confirmed a sixth year of its Comedy Gala fundraiser in aid of Great Ormond Street Hospital for Children.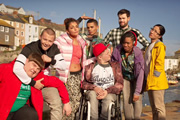 Jack Whitehall has confirmed that his hit BBC Three sitcom Bad Education is to become a movie. Filming is now underway in Cornwall.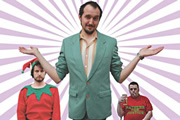 Funz And Gamez, the award-winning live comedy show hosted by Phil Ellis, is to be piloted as a TV show by the BBC.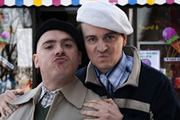 BBC Scotland has unveiled its comedy plans for 2015. They include a full series for Two Doors Down, and the return of Burnistoun and Scot Squad.