2008 Sony Award nominees announced
Thursday 10th April 2008. Written By:
Ian Wolf
The shortlist for the 2008 Sony Radio Awards – "The Oscars of Radio", has been announced.

The nominees for the best comedy series award are mixed. One of the nominees stars a comedian who is relatively unheard of. BBC 7's A Series of Psychotic Episodes is written and performed by Miriam Elia, who won the BBC's 'Witty and Twisted' competition last year, a scheme setup to look for new comedy writers. It is not the first time Elia has reached an award shortlist, she has also been a finalist for Channel 4's 'Gags to Go' contest.

The other nominees on the list are all Radio 4 shows. They are the sitcom Fags, Mags and Bags, Paul Whitehouse and Charlie Higson's satire Down the Line, comedy documentary Mark Thomas: My Life in Serious Organised Crime (pictured) and sketch show That Mitchell and Webb Sound.

Other comedians up for awards include Russell Brand, whose Radio 2 show is up for the best entertainment award, and Manchester comedian Toby Hadoke is in the running for best drama for his show Moths Ate My Doctor Who Scarf.

The awards are to be presented on the 12th May.
Latest News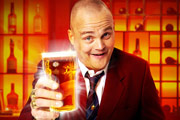 Al Murray wishes to make a film featuring his pub landlord character. Plus, he will return to BBC Radio 5 Live with topical comedy show 7 Day Saturday.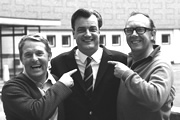 Eddie Braben, one of Britain's top comedy writers, who wrote for many famous comedians, most notably Morecambe & Wise, has died aged 82.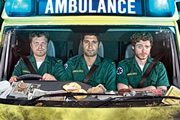 American television channel USA Network has commissioned a full series adaptation of Channel 4's 2011 comedy drama, Sirens.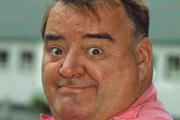 Actor Paul Shane, best remembered for his lead role in sitcom Hi-De-Hi!, has died at the age of 72.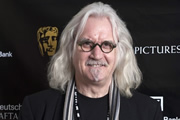 Ben Miller, David Tennant and Billy Connolly are amongst the cast set to star in new film What We Did On Our Holiday, from the writers of Outnumbered.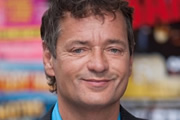 Channel 4 has commissioned No Offence, a Victorian police comedy from Shameless creator Paul Abbott. It will also stage further Stand Up To Cancer events.