4oD comedy goes permanently free
Thursday 20th December 2007. Written By:
Ian Wolf
4oD, Channel 4's online service which allows people to rent the TV episodes of their choice, has made changes to its archive to allow some of the broadcaster's most famous shows to be downloaded free of charge permanently - this includes a number of classic C4 comedies.

Channel 4 was the first TV channel in Britain to provide a service were people are able to download episodes of programmes onto their computer. Normally, a fee was charged when an episode is rented or bought. However, after a trial period where some episodes were downloadable for free Channel 4 has decided to make some shows in its archive permanently free.

The free comedy series available to download from 4oD now include Father Ted, Black Books, Peep Show (pictured), Spaced, Da Ali G Show, Green Wing, The Adam and Joe Show, Brass Eye, Nathan Barley, Drop the Dead Donkey, Smack the Pony, Trigger Happy TV, Star Stories, Whose Line is it Anyway? and Bo' Selecta!

You can download 4oD from www.channel4.com/4od

Meanwhile, the BBC have announced that iPlayer, its online TV catch-up service will come out of beta testing mode on Christmas Day. In preperation most of the corporation's recent comedy output is already available via the iPlayer. At the time of writing, if you visit www.bbc.co.uk/iplayer you can watch the latest broadcast episodes of Charlie Brooker's Screenwipe, Live at the Apollo, Little Britain, The Late Edition, Graham Norton Uncut, Tittybangbang, Comedy Shuffle, Two Pints, The Omid Djalili Show, HIGNFY, QI, The Green Green Grass, Never Mind the Buzzcocks and The Mighty Boosh.
Latest News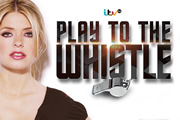 Holly Willoughby has signed up to present Play To The Whistle, a new comedy panel show for ITV focused on the world of sport.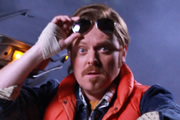 The character Keith Lemon is to star in a one-off special on ITV2 celebrating the 30th anniversary of the first Back To The Future film.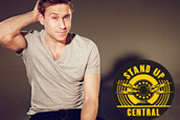 Russell Howard's Stand Up Central, which launches in April, will feature guests including Doc Brown, Katherine Ryan and Joe Wilkinson.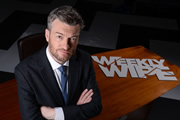 Charlie Brooker will return to BBC Two in the run-up to the May General Election with a new Wipe special focusing on the political campaign.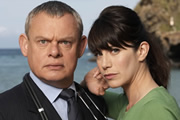 Martin Clunes and the rest of the Doc Martin cast are now in Cornwall to film Series 7 of the hit ITV comedy drama.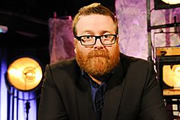 Frankie Boyle will follow the popularity of his 2014 Scottish independence referendum special with a new iPlayer programme about the May General Election.