A Genius TV programme
Wednesday 19th September 2007. Written By:
Ian Wolf
A television pilot of the Radio 4's comedy game show Genius, hosted by Dave Gorman (pictured), is to be made in November.

Created in 2005, Genius asks members of the public for their own ideas and inventions. A celebrity guest then decides if these ideas are "Genius or not", and the studio audience vote for best idea of all. Previous ideas declared genius have included "Running the Houses of Parliament based on the rules of Just a Minute", "Helium filled bubble wrap" (to save money on postage), "Putting the clocks back every night" and "Tetris: The Movie".

Gorman wrote on his blog, gormano.blogspot.com, "for now, all we know is that if we're making a new show we want to hear more of your ideas. If you've heard the show you'll know the kind of thing... although having said that, we don't want to have a load of ideas that are a-bit-like-the-ideas-we've-already-discussed... we want to hear your ideas that are brand spanking new and y'know, genius. Think outside the box and we might well ask you to appear on it."

The third radio series of Genius will be broadcast on Radio 4 from October. The series guest stars will include amongst others Rob Newman, Germaine Greer and Charlie Brooker.
Latest News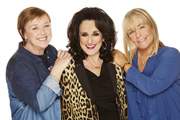 Hit sitcom Birds Of A Feather is to return for a landmark eleventh series, its second since being revived by ITV.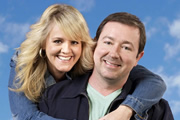 Sky Living has ordered a fourth series of Mount Pleasant, the comedy drama starring Sally Lindsay and Daniel Ryan.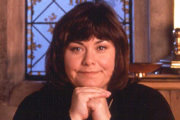 Dawn French is to perform a special Thought For The Day on Radio 4 in character as Geraldine Granger from the hit BBC sitcom The Vicar Of Dibley.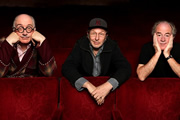 The original cast of Douglas Adams's comic sci-fi radio sitcom The Hitchhiker's Guide To The Galaxy are to reunite for a new recording.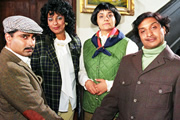 The hit BBC sketch show Goodness Gracious Me is to be resurrected for a special one off edition to celebrate 50 years of BBC Two.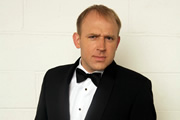 Tim Vine is to a new comedy quiz show called You Can't Say That!. The format, which involves contestants spotting trick questions, will be piloted later this month.