A Genius TV programme
Wednesday 19th September 2007. Written By:
Ian Wolf
A television pilot of the Radio 4's comedy game show Genius, hosted by Dave Gorman (pictured), is to be made in November.

Created in 2005, Genius asks members of the public for their own ideas and inventions. A celebrity guest then decides if these ideas are "Genius or not", and the studio audience vote for best idea of all. Previous ideas declared genius have included "Running the Houses of Parliament based on the rules of Just a Minute", "Helium filled bubble wrap" (to save money on postage), "Putting the clocks back every night" and "Tetris: The Movie".

Gorman wrote on his blog, gormano.blogspot.com, "for now, all we know is that if we're making a new show we want to hear more of your ideas. If you've heard the show you'll know the kind of thing... although having said that, we don't want to have a load of ideas that are a-bit-like-the-ideas-we've-already-discussed... we want to hear your ideas that are brand spanking new and y'know, genius. Think outside the box and we might well ask you to appear on it."

The third radio series of Genius will be broadcast on Radio 4 from October. The series guest stars will include amongst others Rob Newman, Germaine Greer and Charlie Brooker.
Latest News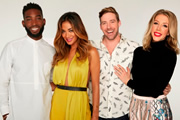 Ricky Wilson is to host a new music-based panel show for Sky1. Nicole Scherzinger and Tinie Tempah are team captains, and Katherine Ryan a regular panellist.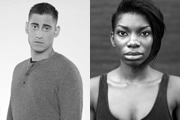 Michael Socha and Michaela Coel will lead the cast of Aliens, E4's comic drama about a group of extra-terrestrials living in a ghetto on Earth.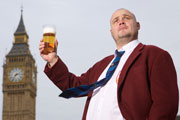 A new Al Murray sitcom is in development, which would see his Pub Landlord character become an MP.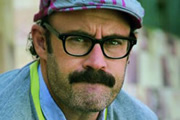 Sam Simmons has won the 2015 Foster's Edinburgh Comedy Award for Best Show. Sofie Hagen was named Best Newcomer and Karen Koren's Gilded Balloon won the Panel Prize.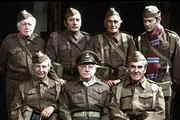 The BBC is to dramatise the story of how writers Jimmy Perry and David Croft made Dad's Army. Paul Ritter and Richard Dormer will star.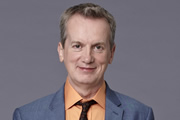 Frank Skinner and Suzy Klein will present Thank You For Being A Lovely Audience, a BBC Four documentary about how today's TV can be traced back to the heyday of live entertainment.