Steve Coogan contemplating stand-up return
Wednesday 12th September 2007. Written By:
Ian Wolf
Steve Coogan is considering returning to stand-up comedy for the first time since 1998. Although he is currently busy doing film work, he has hinted that he'd like to return to live comedy with his famous characters Alan Partridge, and Paul and Pauline Calf.

Henry Normal, co-owner of Coogan's Baby Cow Production Company said "Steve really wants to tour, he just loves touring. He's tied up with filming projects until spring, but he definitely wants to make time to get back out on the road next year."

Earlier in the month it was revealed that Coogan has been working on a new character - a trendy and annoying media type called Bill Cookson. He has written a sitcom pilot based around the character, however eventually dropped the idea in favour of filming the second series of Saxondale.

The comedian is currently filming alongside Ben Stiller and Tom Cruise in the film Tropic Thunder in Hawaii, then is moving to New Mexico to film Safety Glass and will follow that by starring in the biopic of Winter Olympic ski-jumper Eddie "The Eagle" Edwards.

Coogan, currently on TV in Saxondale (Thursday, BBC2), has been in the media spotlight recently in relation to Owen Wilson's apparent suicide attempt. The stories erupted after ex-lover Courtney Love blamed Coogan for sending Wilson into 'a downward spiral of drugs and depression' (Full Story). The comic has since countered her claims by telling reporters: "I do want to set the record straight and say that the allegations are completely and utterly false. I can't understand why the papers are giving any space to what this woman is saying."
Latest News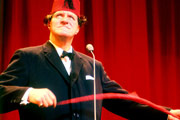 David Threlfall, who plays Frank in Shameless, is to portray Tommy Cooper in a new ITV biopic about the comic magician.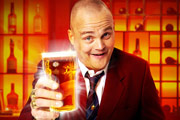 Al Murray wishes to make a film featuring his pub landlord character. Plus, he will return to BBC Radio 5 Live with topical comedy show 7 Day Saturday.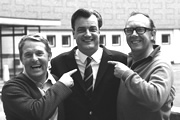 Eddie Braben, one of Britain's top comedy writers, who wrote for many famous comedians, most notably Morecambe & Wise, has died aged 82.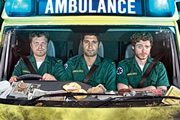 American television channel USA Network has commissioned a full series adaptation of Channel 4's 2011 comedy drama, Sirens.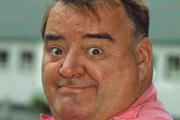 Actor Paul Shane, best remembered for his lead role in sitcom Hi-De-Hi!, has died at the age of 72.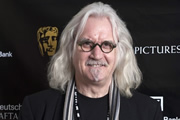 Ben Miller, David Tennant and Billy Connolly are amongst the cast set to star in new film What We Did On Our Holiday, from the writers of Outnumbered.