Trevor McDonald cleared over Manning joke
Monday 10th September 2007. Written By:
Ian Wolf
Sir Trevor McDonald and ITV have been cleared of charges of racism, after Sir Trevor called the late Bernard Manning a "fat, white bastard" on his satirical show News Knight in June.

112 complaints were sent to Ofcom about the joke, which was made in the week the controversial comic died, believing it to be inappropriate. Ofcom have said that Sir Trevor "clearly intended to parody" Manning's style of comedy and said that "any offence that may have been caused was justified in context."

They also said of News Knight, "In the case of this programme, Sir Trevor McDonald obviously, and intentionally, drew on Bernard Manning's own style of humour, which frequently played on the real or apparent prejudices of his audience. The comments were clearly intended to parody Manning's own comedy, where he claimed he was not himself racist, but simply made 'jokes' based on racial stereotypes. It was in such a context that Sir Trevor McDonald could therefore state that he did not consider Manning to be a racist but then went on to say that he was '...a fat white bastard'."
Latest News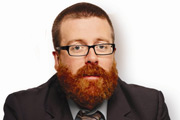 Frankie Boyle is amongst the stars talking part in a read-through for Wildlife, a new sitcom pilot about a TV documentary crew that is aiming to film wolves in Sweden.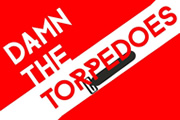 BFBS Radio, the station set up to broadcast to British armed forces around the world, is launching a new sketch show called Damn The Torpedoes!.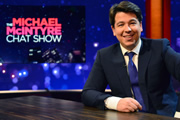 The BBC has ordered a second series of Michael McIntyre's chat show. The stand-up comedian will return to BBC One later in the year for more episodes.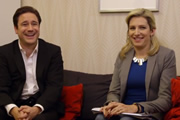 Channel 4 has launched three more mini-series on the internet under its Comedy Blaps branding. The shows star Roisin Conaty, Liam Williams and Rufus Jones.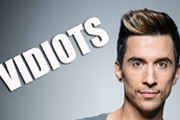 Russell Kane is to host Vidiots, a panel show pilot in which comedians compete to present the best viral video clips from around the world.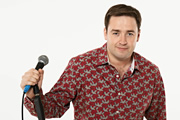 Channel Dave has signed up Jason Manford to provide the voiceover for three football-based clip shows ahead of the 2014 World Cup.