This article is from our archive. It was published in 2012.
The Harrogate Comedy Festival 2012
Published September 2012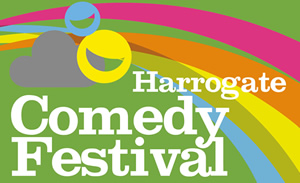 The bookers at the Harrogate venues should be given a pay rise, as they've managed to secure some big names for the Yorkshire town's comedy festival taking place soon.

The Harrogate Comedy Festival, which runs from 7th - 22nd October, will feature 50 comedians across its 14 days, including big names like Jack Dee and Jon Richardson, alongside three of the five nominees for this year's Edinburgh Comedy Award, plus the guy who took home the panel prize from Edinburgh, and a Fringe First award-winner too.

Pappy's, aka Matthew Crosby, Ben Clark and Tom Parry, will be bringing their super-slick sketch show to the Harrogate Studio Theatre on Wednesday 10th October. Last Show Ever!, which was showered with five star awards at this year's Edinburgh festival, sees the trio pretending they're pensioners and looking back at what went wrong with Pappy's in a series of joyous and super executed flashbacks.

Mark Thomas brings his critically acclaimed, award-winning show Bravo Figaro! to Harrogate Theatre on Thursday 11 October. The show deals with Thomas's relationship with his difficult father and his dad's out-of-character love of opera. Moving from the political to the personal has been reaping awards for Thomas, including a Fringe First prize.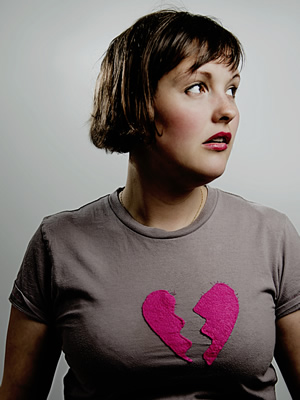 If you like your comedy served up a bit different to normal, head to the Harrogate Studio Theatre on Thursday 11th October as there you'll find Tony Law performing Maximum Nonsense. One of the BCG's favourite comedians, Law's unique style is quite hard to explain but a total joy. Expect a suitably absurd and funny finale to the show.

The hot ticket in town on Sunday 14th October will no doubt be More Tape, as The Boy With Tape On His Face, aka Sam Wills, brings his gaffer-taped creation to Harrogate Theatre for one night only. Wills picked up more 5 star reviews than anyone else in Edinburgh (see here) so fun during his show is pretty much guaranteed it'd be fair to say.

Towards the end of the festival, the third of the Edinburgh Comedy Award nominees makes their visit. Josie Long (pictured) has morphed from mistress of whimsy to political comedian (with whimsical moments) over the past few years. Romance And Adventure is the name of her latest show, and she'll be performing it at Harrogate Theatre on Wednesday 17th October.

As we said at the top of this piece, there's over 50 comedians performing across the two weeks. Too many to mention here really, but other big names to look out for include Sandi Toksvig, Seann Walsh, Marcus Brigstocke, Stewart Francis, Julian Clary, WitTank, Chris Ramsey, Jimmy Tarbuck, Daniel Sloss, Jigsaw and Andi Osho.

Why not have a browse of the full brochure

Tickets for all the Harrogate Comedy Festival show are available now and can be booked securely online at www.harrogatetheatre.co.uk or through the Harrogate Box Office on 01423 502 116.