Francesca Martinez interview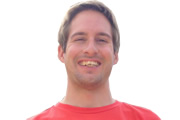 February 2013
With a career incorporating political activism, a Ricky Gervais sitcom and a recurring role in Grange Hill, Francesca Martinez hasn't let cerebral palsy (she prefers the term "wobbly") stop her doing what she wants. Chris Hallam catches up with her...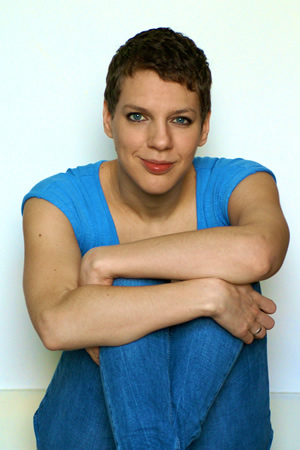 Hi Francesca. You have toured around the world. Have you encountered many differences in the sense of humour in different countries and in how you are treated?

It's really interesting travelling around and observing the differences in audiences. One of the loveliest things has been seeing just how universal comedy is and how people all over the world, ultimately, laugh in pretty much the same places.

It's an amazing experience to fly half way around the world and walk into a venue and connect with people through humour. There are differences, such as the Australians are very laid-back and are very hard to shock, whereas American audiences are much more easily offended and can be very touchy about bad language or perceived attacks on their culture or government. But, I'd say the differences are quite superficial and, in my experience, humans find the same things funny which is heartening to see, and confirms my suspicions that people are quite similar when you strip away cultural differences!

It was great to perform in South Africa as it was the first 'developing' country that I had taken my show to. It was quite a markedly different experience as there was a sense that my show wasn't just viewed as an enjoyable evening's entertainment, but as something the audience could connect to in quite a personal way. The show I performed looked at the nature of labels, how they can dehumanise people, and the prejudice which often follows. I felt that, because of the violent history of oppression and prejudice in South Africa, the audience seemed to relate to my show on a very personal level, and with an intense understanding that other audiences perhaps haven't had. It was an incredibly satisfying and quite moving experience to feel that your words as a performer not only entertained people but maybe voiced a shared feeling. Performing comedy around the world has been a wonderful privilege!

Does your condition make travelling difficult?

I'm very lucky because I don't have any health issues with my disability - I'm just wobbly! I do travel with someone but I've always seen that as a positive because comedy is a traditionally lonely business, but I don't get lonely. I've travelled loads with my brother which has been a great experience and with my partner - it's been wonderful to see the world together.

My partner's an actor and I actually wrote a part for him in this new show because I thought I may as well utilise his skills! He, quite rightly, pointed out that this now means he's roped into touring everywhere with me. That was my evil master plan! But it's been amazing to have the opportunity to travel and perform, and I've loved being able to work together.

I think the toughest thing about being wobbly is not overdoing it energy-wise. When I started comedy, I wanted to prove to everybody that I could work as hard as anyone else, and I didn't want to acknowledge any of my differences. It wasn't a very wise approach as I ended up with chronic fatigue in 2004 for three years! So now I'm careful to pace myself and do things in a healthy way.

This tour runs for a year and I only do two or three shows a week which means I get to enjoy them and not feel exhausted. It's win-win. I do have to take into consideration my limitations but I guess everyone does. It's been part of maturing, realising what does and doesn't work for me. And knowing that just because I love comedy, it doesn't mean that it isn't draining. I've learned that I have to put energy back in and not just pour it out... it took me a while but I'm glad I know it now! It means I plan my schedule to allow rest time. And, you know what, I've learned that rest time is brilliant and I'm getting pretty good at enjoying it!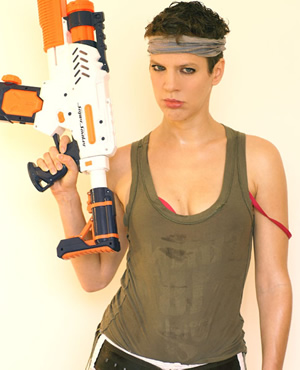 Who makes you laugh Francesca?

This is not at all original, but I love Bill Hicks. He's my comedy idol. I remember reading his biography when I was about twenty and thinking he was my perfect man. I loved the way he looked at the world and I think that's what excites me most about comedy - the ability to present a new way of looking at things to an audience.

As a comedy fan, I love watching comics who challenge my views or who make me see something differently. I find that pant-wettingly exciting! So, as a comic, I guess I aspire to do that in some way.

It's amazing to have a job where complete strangers pay to listen to you so, as well as making them laugh, I try and present new ways of approaching things. I love comedians who make you feel like they're just speaking their mind rather than telling you jokes.

Paradoxically, I think the most gifted comics are the ones who don't think about pleasing their audience and who simply express themselves. People like Daniel Kitson and Stewart Lee are a joy to watch because they seem 100% open about who they are and what they think. I think it's so rare in society to see people unedited and uncensored that it's very powerful and hugely satisfying to see a very interesting individual open up and speak their mind. I'm also a fan of cringe-comedy like The Office and Curb Your Enthusiasm where it's excruciating to watch, as I love the comedy which stems from embarrassment.

What inspired you to go into comedy?

When Grange Hill was coming to an end and unemployment beckoned, my father Alex, a novelist and screenwriter, very kindly offered to write me a film script. And he wrote an amazingly script. The only problem, in my eyes, was that he'd chosen to make my character a stand-up. I was absolutely terrified at that prospect as I had never performed comedy on stage before.

When I expressed my fears to him, he just said, 'I think you'd be great'. The script was then acquired by a film company and my terror exploded! So, I went all Robert De Niro and I joined a comedy workshop in London. I didn't say a word for six weeks which is highly unlike me. I just found the whole prospect of standing up as myself utterly horrifying. But, somehow, I was persuaded to do the end of term gig. And it was a real life-changing moment because, despite shaking with fear, I felt that I'd discovered what I was meant to do with my life. I went home and told my Dad, 'Sod the research, this is what I want to do.'

I started gigging as much as possible and, a year later, I found myself in the final of a big new act competition. I had no thoughts of winning it as I was just so glad to be there. When they announced me as the winner, it was very surreal and emotional, and I managed to blub out some words of thanks to my Dad. It was amazing to have him there after his writing led me into comedy. I'm very grateful because it's an amazing job!

Winning the award was great experience and I was so hungry to learn. I didn't feel in a rush. I liked the idea of slowly learning a craft and I wanted to dedicate my life to it. One of the reasons I initially fell in love with stand-up was that I felt my disability was actually a bonus and I'd never felt that before. I felt it was an advantage to have a unique perspective on things and for the audience to feel curious about my life. It was a powerful shift because I'd always viewed my wobbliness as a negative, and comedy made me value it and even celebrate it. Comedy really has changed my life because it's made me appreciate my own difference. It's made me a lot more confident and happy in my own skin!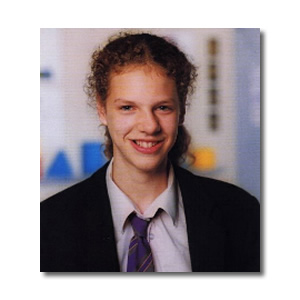 You mention Grange Hill. Do you have fond memories of your time on the show?

Incredibly so! Mainly because Grange Hill rescued me from my real-life high school where I was very unhappy and isolated. When I was younger, I was a very happy and cheeky kid, and my family made me feel very loved. I never felt abnormal and my childhood was great - I had lots of friends and I was always playing and performing. I really loved making people laugh! When I went to high-school, my life changed dramatically because I felt judged on my appearance and my physical differences which, up until then, hadn't been important to me. I became very ashamed of myself and very insecure.

I remember not wanting to go out anywhere, not going out to parties, and not even going out to walk along the street as I hated people staring at me. I've been through those insecurities, and I had to go through a journey, and that's kind of what my latest show is about. I think it's a journey we all take, to figure out how we are going to define ourselves.

When Grange Hill came along, it was a complete dream come true as I'd always wanted to be an actress! I ended up doing the show for five years and the best thing was that I got to miss nine months of the year legally. Seriously, it was amazing on so many levels. It made me realise performing could be a viable career option and it was such a great learning experience. I made friends, which was something I thought was impossible because of the attitudes of the girls at my school who made me feel like I was the uncoolest person ever! Above all, it restored some of my self-esteem because I was doing something I loved and felt good at. Oh, and the girls at my school hated me even more of course...!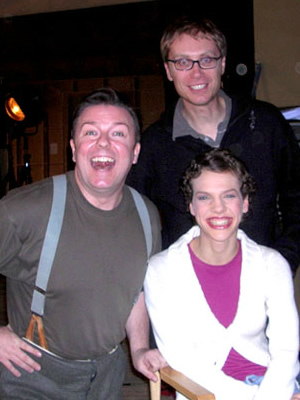 You appeared in Extras. Ricky Gervais has come under fire for some of his jokes, and his use of the word "mong" particularly. What are your thoughts on this?

Ricky's made a career out of saying the unsayable and sometimes he'll go over a line in some people's mind. I believe in free speech and part of that means the possibility of being offended sometimes.

Saying that, I don't understand why he used that word and I was disappointed that someone with his influence would do so. I think it's a word with a very negative history so I think casual use of it is dubious. But, I think the media jump on stories like this and blow them way out of proportion. There's way more serious issues to focus on, in my opinion, like illegal wars, corporate corruption, government cuts and climate change, and they demand far more coverage than a celebrity using a 'naughty' word...

Would you consider doing your own sitcom?

Yes! I've been developing a series idea for a few years. It has been my dream to write and act in a sitcom so I really hope it comes to fruition one day. Although I've been acting since I was 14, Extras was my first comedy part. I've tended to be offered very melodramatic parts in Holby City and Doctors - you know, 'my mum's having a heart attack on my wedding day and I'm having quadruplets' kind of thing. I must have a 'patient' vibe about me!

Extras made me even more hungry to try and get my own comedy idea together. I've been working on it with various producers and, in 2009, we made a short pilot. It's based it on my real life experiences because that's what I know best! I always think comedy which is rooted in reality is most powerful and universal. The fact that my character has a disability is only one aspect of her and I'm passionate about making her a fully-rounded person that millions can identify with and connect with. She has no more or less struggles than the other characters, and I really hope the universality of the situations, fears and hopes that we all face, will allow the audience to enter a familiar world with a unique twist on it. Above all, I want it to be very entertaining and a great comedy show. It's a big challenge to get a sitcom on TV and I've had a few very close-calls with this... but, hopefully, I'll get a chance to make it.

Great stuff. Aside from the sitcom, what are your plans for the future?

I'm not a big planner because I like to see what direction life takes me in. Obviously, it would be a dream come true if I had the chance to make my own series but whether that happens is largely beyond my control! I don't want my happiness to rely on external events, so I hope I am able to carry on doing what I love.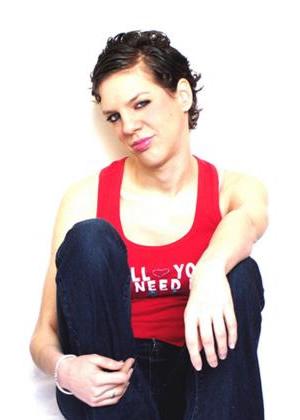 I enjoy the freedom of stand-up so much - the writing and performing is all down to me, so it's a very personal and valuable part of my life. In terms of what makes me happy - the most important thing to me is a sense of freedom. I don't think of success in terms of money or material wealth or even status - that's just padding. To me, success is getting up each day, doing something I love and having the health to do it - if it's a sunny day, I can walk in the park and I feel so lucky to be able to do that. I think when you really love what you do, then you don't define it as 'work' - it's just part of you.

I happen to believe that stand-up can be very important to society - it's a place where free speech still exists, where the status quo is challenged, where difficult subjects are discussed and where individuals can dig deeper into accepted beliefs and question them - and, of course, have a bloody good laugh at the end of a hard day's work!

Society says that slavery has been abolished but the system we live in traps people into working all hours so they can pay for their kids, bills, mortgage, study, loans - and so it's about just surviving. My desires are simple - to keep doing what I love, keep my sense of wonder about life and not be caught up on the treadmill!

I'd rather be frugal all my life... I grew up in a family where I was encouraged to think for myself from a very young age and I think that has made me passionate about trying to produce work which tries to encourage people to think for themselves too - because, ultimately, what we think is the only thing we really have total control over!

My parents always supported me in following my dreams and they taught me that to try and create a reality around being happy was the most important thing to work for. Sometimes the world we live in makes it hard to remember that simple fact.

I think that people truly know that happiness does not come from looking a certain way or owning the 'right' gear, but it can be confusing when those messages are shoved in our faces 12 hours a day! I feel if you can see through that consumerism rubbish, then that leaves you in a much happier place.

My brother and I have both been given the confidence to choose vocations that we love, rather than because they were the 'sensible' choice. We both feel extremely grateful to our parents and we have always seen them as great friends, which I think is brilliant! I think that encouraging anyone to pursue happiness is a precious thing, and that is what I want to do when I have kids!

In my work, I really need to believe strongly that I'm doing something valuable with my time and energy. I think every day is a gift and we don't know how long it will last so I try to appreciate just being alive. I have my dreams but, ultimately, I'm happy with life already. It's great to learn to be happy with what you have!

Francesca Martinez's tour WHAT THE **** IS NORMAL? continues until at least April 2013. For more information visit www.francescamartinez.com