British Comedies - 1994
Here is a list of the British comedy programmes that were first broadcast in 1994...
Important note: this page probably doesn't list all the British comedies that were broadcast in 1994 yet - we are still working towards entering archive details into our database.
Launched In 1994
The following British comedy shows made their broadcast debut in 1994...
All-New Alexei Sayle Show, The
Chris Cross
Class Act
Common As Muck
Crowned Hudds [Radio]
Cryer's Crackers
Day Today, The
Downwardly Mobile
Fast Show, The
Four Weddings And A Funeral [Film]
Harry Enfield & Chums
Harry Hill's Fruit Fancies
Honey For Tea
Honeymoon's Over, The
Hour Of The Pig [Film]
Imaginatively-Titled Punt & Dennis Show, The
John Sessions's Likely Stories
Just A Minute
Just William
Last Word, The
Law And Disorder
London Calling [Radio]
London Comedy Festival
Men Of The World
Monster Café
Mother's Ruin
Moving Story
Nelson's Column
Once Upon A Time In The North
Pirates
Princess Caraboo [Film]
Russ Abbot Show, The
Satellite City [Radio]
Shuttleworth's Showtime [Radio]
Staggered [Film]
Stand Up Show, The
Three Fights, Two Weddings And A Funeral
Victoria Wood: Live In Your Own Home
Wake Up! With Libby And Jonathan
Which Way To The War
Woodcock
Zig And Zag's Dirty Deeds
Also Broadcast In 1994
At least one new episode of the following already established British shows were also broadcast in this year. Note: This list is very unlikely to be complete. We are currently only able to list shows for which we've already built episode guides.
!Viva Cabaret!
10%ers, The
Beachcomber... By The Way [Radio]
Ben Elton - The Man From Auntie
Brian Conley Show, The
Christmas Night With The Stars
ChuckleVision
Conjugal Rites
Hale And Pace
Harry Hill's Fruit Corner [Radio]
Health And Efficiency
Mark Steel Solution, The [Radio]
Men Behaving Badly
Real McCoy, The
Time After Time
Zzzap!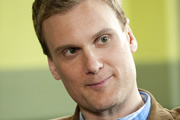 Spy and Green Wing star Darren Boyd will play a midwife in The Delivery Man, a new sitcom pilot for ITV. Read
This week's episode of Richard Herring's Leicester Square Theatre Podcast has stories from guest Josie Long. Listen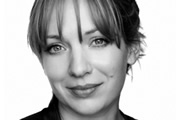 Katherine Parkinson, Ralf Little and Stephen Tompkinson are to star in a brand new sitcom pilot for ITV. Read