A sitcom project which was not commissioned...
The Friday Night Club
Pilot about a disparate but devoted group of 20-somethings, friends since Uni, who go their own way all week but meet up every Friday evening at the same bar to decide how to spend the evening... or even the weekend. The pilot, which was filmed in March 2008, starred Rosalind Halstead, Nigel Harman (EastEnders), Rhodri Meilir (My Family), Sarah Smart and Sheridan Smith.
Pilot filmed at Pinewood on Thursday 20th March 2008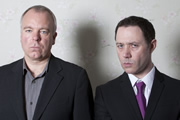 Casting has been revealed for Inside No. 9 Series 3, including Felicity Kendal and Morgana Robinson. Read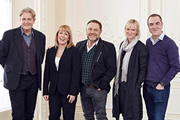 The cast of ITV comedy drama Cold Feet have reunited for the first time in 13 years, ahead of Series 6. Read