Channel 4 Comedy Showcase 2009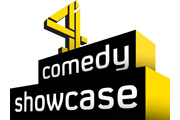 Here is a guide to the six comedy pilots that made up Channel 4's 2009 Comedy Showcase season. Pete Versus Life was originally part of this line-up too, but it was fast-tracked to a full series instead.

Campus, PhoneShop and The Increasingly Poor Decisions Of Todd Margaret all became series.
Campus

Broadcast: Fri 6th November 2009

Semi-improvised sitcom set in a fictitious university. Created by the team behind Green Wing and Smack The Pony.

PhoneShop

Broadcast: Fri 13th November 2009

E4 sitcom set in a mobile phone shop. It follows a disfunctional sales team of five at home and at work as they try to reach big sales targets.

The Increasingly Poor Decisions Of Todd Margaret

Broadcast: Fri 27th November 2009

Sitcom about a US executive who finds himself out of his depth when he is mistakenly sent to run his company's new UK arm.

The Amazing Dermot

Broadcast: Fri 4th December 2009

Sitcom pilot following a magician as he attempts to get his career back on track after an unfortunate incident. Stars Rhys Darby.

Guantanamo Phil

Broadcast: Fri 11th December 2009

Sitcom pilot about a birdwatcher who returns home to Stoke-on-Trent after a spell in Guantanamo Bay.

Girl Friday

Broadcast: Fri 18th December 2009

All female sketch show pilot starring Josie Long, Kerry Howard, Sara Pascoe, Nat Luurtsema, Kathryn Drysdale and Lu Corfield.