Fringe Acts - Update Your Listing
Hello. Thanks for logging on. The British Comedy Guide is becoming well known for having the most comprehensive and user-friendly Edinburgh Fringe comedy listings. We're now running our 2012 coverage, and this system will allow you to add extra information to your listing...
Add additional listing data

Publish your full press release

vInclude videos, pictures and news
Link to the reviews you've got
Select Listing
To begin, please locate your listing by entering part of your Official Show Title (exactly as it appears in the Fringe brochure) below. You only need to enter the first couple of words.
(If you're not in the Fringe brochure, email us at fringe@comedy.co.uk so we can add you).
If you have any questions or problems at any stage just email fringe@comedy.co.uk
2012 Features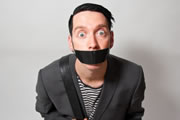 A list of the comedy shows which got the best reviews at the Edinburgh Fringe Festival 2012. Read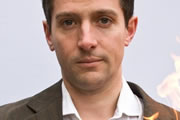 The Rubberbandits, Stuart Goldsmith and Trevor Noah are the winners of the Malcolm Hardee Awards 2012. Read