Women on the Fringe of Success
By Lynne Parker. Published 26th August 2011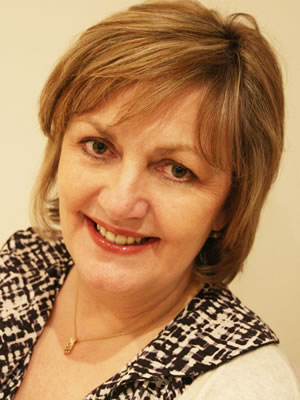 Lynne Parker (pictured), from the Funny Women organisation, writes about female comedians at the Edinburgh Fringe...

As the queues snake down from the Assembly Hall on the Mound down into the streets below, excitement mounts amongst the crowds in anticipation of seeing their idol perform. This year their idol is... a woman! Hoorah!

One of the hottest tickets in town is for Sarah Millican, now a household name having won the Edinburgh Best Newcomer Award just two years ago. With the commercial support that goes with such a win, Millican has wisely toured and made numerous television appearances - the most notable in terms of crowd pulling being the many panel shows, amongst which just a few female comics reign supreme.

The shortlist for the prestigious Foster's Edinburgh Comedy Awards has been announced, and it's good to see three out of the 14 nominated acts are women. Not sure if this accurately reflects the amount or success of women at this year's Fringe.

According to the Fringe office there are approximately 62 individual female comedy performances or shows this year at the festival and approximately 42 all-female companies. This is a significant proportion of the comedy presented at the Fringe and women really do seem to have a handle on promoting and producing themselves.

An old friend and business acquaintance sent me a note today saying "...just back from Edinburgh and watched your early discoveries now filling the biggest venues!" Yes, they are! I am rightly proud as many of the acts we've seen over the last eight years of the Funny Women Awards are now performing on the Fringe with considerable success.

It's great to see acts like Holly Walsh, who reached the final of the Funny Women Awards final in 2006, and Cariad Lloyd, who is in the running for this year's competition, getting nominated for Best Newcomer and being recognised. Josie Long has previously won Best Newcomer and is now in the running for the main prize.

When I first visited the Fringe eight years ago it was a very different place for women. With only one female winner of the former Perrier Award at that point, the tradition was still very masculine. The mould was finally broken when Laura Solon took the main award in 2005, the year that Perrier pulled its sponsorship, and a smattering of female nominees have appeared since.

I loathe the idea of tokenism and I'm not suggesting that this has ever been the case with the Edinburgh Awards, but I set up Funny Women to promote and develop women away from the pressure of competing with men. This works in any industry that needs the ratios to be evened out, politics being a case in point.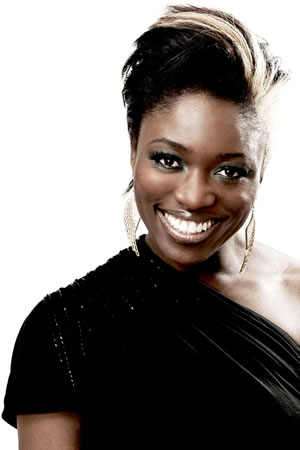 All female nomination lists exist in many walks of life and this builds up the confidence for women to compete with their male counterparts on a level playing field. Seeing the likes of Andi Osho (pictured), Holly Walsh, Zoe Lyons, Roisin Conaty, Susan Calman and Diane Morgan alongside the men on the ramparts of mainstay TV panel shows, is proof that women are just as funny as men when given the same opportunities. In some cases they are even funnier! Maybe this is the issue.

Meanwhile back at the Fringe not everybody has sell out shows as their benchmark of success. We acknowledge the fact that it is expensive, time consuming and sometimes disheartening but there are lots of reasons to showcase yourself at Edinburgh , which is the toughest kind of 'trade fair' imaginable with an unrelenting public to attract and amuse.

Miranda Hart was performing in a small venue at the Pleasance when I first went to the Fringe in 2003 - this was her test bed for the material which has become the mainstay of her hugely successful BBC series, Miranda. She performed until she got noticed - trying out her ideas on Fringe audiences and honing her craft as a writer and performer. In 2005 Miranda hosted a week's run of shows for us as the Assembly Rooms and much of the material we saw then has made an appearance in the television series. Miranda has earned a rest from the unrelenting pressure of putting on an Edinburgh show and stays home polishing her well-earned awards!

Having a successful sell out show at the Fringe can help put your name on the map, as much as being nominated for the Foster's Edinburgh Comedy Awards. Some acts go back there year after year without even a whiff of an award but still pack in the audiences and gain massive exposure that leads to other work. I still don't understand why hugely successful female acts like Shazia Mirza, Janey Godley and Jo Caulfield, who sell out their runs year after year at the Fringe, never get nominated... but their continued success is undeniable.

Other women use the Fringe to get noticed. For example, do you fancy your own chat show? Olivia Lee does - despite her own series on Comedy Central, Dirty, Sexy, Funny, and an appearance in Balls of Steel, Ms Lee has put together a stage version of her own 'chat show' to attract the pundits. Cleverly upstaged by a daily call from her grandma, the self-confessed Jewish princess has embraced the 'trade show' element of being at the Fringe to very good effect. Awards are not the goal here - a TV series is.

The Fringe is rich pickings for talent scouts looking for a range of women to cast in any number of roles, funny of straight acting. The chutzpah it takes to write, produce and present your own show in the world's largest arts festival is not for the faint hearted. Expect to lose money and most acts, not just women, work for years before their big break and the real money comes in from TV and DVD deals, commercial voiceovers , acting roles and sell out tours.

Getting recognition by winning an award of any kind does help as long as you milk it. The Foster's Edinburgh Awards is the 'big ticket' so let's see if we can even things up a bit with a few more female nominations next year. In the meantime look out for who's coming through the Funny Women Awards this year.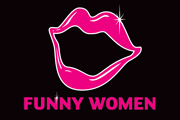 The final of this year's Funny Women Awards takes place at the Leicester Square Theatre in central London on Monday 26th September.

Proceeds to Cancer Research UK.

See www.funnywomen.com for details.