Cluub Zarathustra: British Comedy's best-kept secret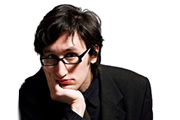 Robert Wringham
May 2012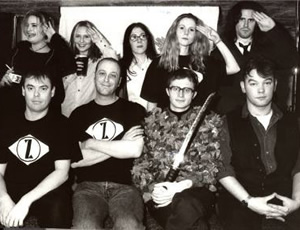 Listen up. I want to tell you about the best-kept secret of 90s British comedy.

In the mid-nineties there was a thing called Cluub Zarathustra. On the surface it was a weekly London comedy club, but it was also something of a self-contained 'phenomenon', which meant it would be exported twice to the Edinburgh Festival and would eventually land a big-budget telly pilot at Channel 4.

The club (or 'Cluub') saw some of the most exciting, experimental and downright weird comedy to ever grace the fringe. This is not hyperbole. Traditional stand-up was banned, and over the years it would feature sketches, opera, pyrotechnics, stunts, melting ice, and jelly in the shape of human faces.

Thousands of fans attended over the years. These brave souls were shouted at, insulted, drooled on, physically carried around, graffitied with lipstick, and had secret messages burnt onto their retinae with flash guns. Probably not your typical night out in Islington.

Presided over by Simon Munnery as The League Against Tedium (a sort of homemade Caligula-come-panto dame) and populated by a stable of misfit savants like Roger Mann, Stewart Lee, Kevin Eldon, Julian Barratt, Sally Phillips, Kombat Opera and Johnny Vegas, all banned from covering traditional comedy formats, the flavour of entertainment on offer was very weird.

Perhaps the weirdest thing however, is that Cluub Zarathustra remained comedy's best kept secret for the next fifteen or so years. For all the avant-garde performance, the public sadism, the famous entertainers on the roll-call, for all of the people who visited the Cluub, and for the remarkable experiences they had there, the Cluub was all but forgotten when it finally closed its portcullis in 1997.

Simon Munnery became one of the Fringe's finest and most respected performers. Stewart Lee became very famous for his live stand-up and for the televised Stewart Lee's Comedy Vehicle. Sally Phillips went on to do Smack the Pony. Julian Barratt teamed up with Noel Fielding to give us The Mighty Boosh. Kombat Opera's Richard Thomas went on to create Jerry Springer - The Opera. Roger Mann escaped from comedy and went to live abroad.

Many of the ideas that lead to such famous comedy milestones were tenderly incubated here at Cluub Zarathustra.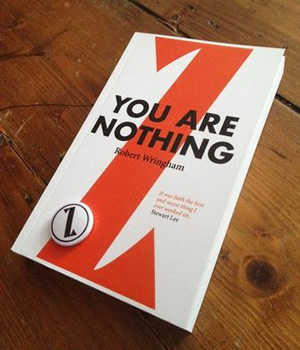 Because of the mystery surrounding such an amazing comedy anomaly, I was desperately keen to find out about it. There were no official recordings, very few reviews of the events, and given that it happened before big comedy industry and widespread internet fandom, there was hardly any documentation about it at all. The only way I could find out more would be to ask the people who saw it, and the people who were in it.

In 2010, I decided to interview Stewart, Simon, Roger and others from Cluub Zarathustra's inner sanctum to find out exactly what went on at the Cluub and how its legacy would bleed into the comedy scene we know and love today. I would also track down a few audience members who were able to dredge up their recollections of Cluub Zarathustra as if they were repressed abuse memories. And then I put it all together in a book.

The book is called You Are Nothing and is published by that wonderful comedy media kitchenette, Go Faster Stripe.

Given that it was such a long time ago and most of the participants were drunk at the time, this is probably the wonkiest and least reliable history book ever written. But it's all we have. So read it and shut up.

Buy the book here