Advertising on The British Comedy Guide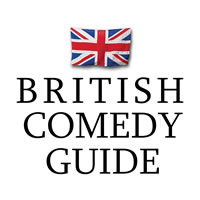 We are Britain's most visited comedy reference website, and thus ideally placed to promote your product, show, event or service.
- We're widely respected by comedy fans, and many people's main source for comedy-related information.
- Over half a million unique visitors visit this website every month.
- BCG is popular on social media too. e.g. over 40,000 comedy fans and industry people follow us on Twitter.
- Our weekly newsletter is delivered to 20,000 inboxes every Monday.
Some people opt to just do some banner advertising with us, but we can go as far as offering full background takeovers and special requests. Our advertising packages can include social media and newsletter mentions.
To find out more about advertising please email contact@comedy.co.uk or use the contact form. We'll get back to you in a few hours.